Back to the future with Doc Brown and Marty McFly
October 21 of 2015 is an important day for all "Back to the Future" fans. It is the day on which Doc Brown and Marty McFly land in the future using a flux capacitor and a converted DeLorean DMC-12. We at Fink & Fuchs took this historic date as an opportunity to do the same as Marty MyFly and Doc Brown. Together with the participants in our second Inspiration Jam, we traveled to the future of communications for a day.
On our journey, we were accompanied by an expert team from TrendOne, present4D and Städel Museum.
To come straight to the point: There were no flying cars, but the chance to do some racing with intelligent cars that automatically stayed on the track.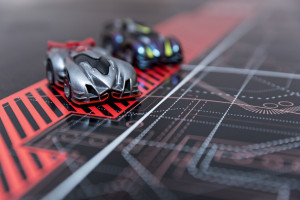 And what Doc Brown perhaps did not suspect, the glasses he used in the movie to accept phone calls have been further developed in the form of virtual reality glasses and are becoming increasingly important – not just in the gaming industry.
But first things first.
Technology shapes the development of generations
Digital, anytime, real, virtual and using all of the senses: new technologies make the way that people communicate with one another even more versatile and experience-oriented. Technological developments have strongly influenced people, especially in recent decades. The division into Generation Z, Y and X is therefore not only demographic. Each generation can also be assigned to technological development leaps that they have influenced. For instance, the Commodore 64 and the Walkman stand for Generation X just as the PlayStation 2 and the iPod stand for Generation Y. We took a special look at this generation Y, in other words those who were born between 1977 and 1998, because they will make up 50 percent of the workforce in Germany in 2020.
The Attention Economy and Chat OS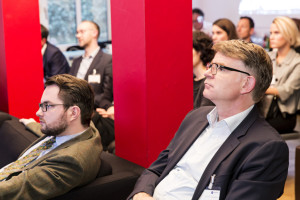 They are accustomed to interacting on a variety of platforms simultaneously. The trend Attention Economy is owed especially to this development because companies must increasingly fight harder and more innovatively for the attention of the recipient. With Tailored Touchpoints and Beacons, added value is to be generated by personalized and location-dependent information. In addition, retailers are increasingly approaching the channels their customers use. This is also why companies are increasingly using chats as a communication and interaction channel. Already next year, the number of WhatsApp users will crack the 1-billion mark, followed by Facebook Messenger. This will offer alternatives for new forms of corporate communications and even business applications besides social networks with mobile chat applications.
With this in mind, E-Plus developed the smartphone application "Beeto" that connects customers with shops located nearby during chats, for example. It is thus possible for the customer to reserve a table at his favorite restaurant, buy shoes or schedule a doctor's appointment very quickly and easily.
Robotics and artificial co-workers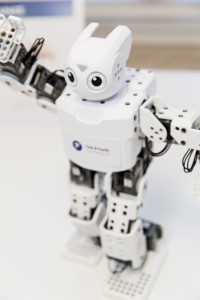 Facebook, on the other hand, is currently testing a virtual assistant "M" developed for its Messenger that can carry out specific tasks on behalf of its users with a mixture of artificial and human intelligence. These developments raise the question of whether any tasks relating to the future of communication can be performed by robotic assistants in the future.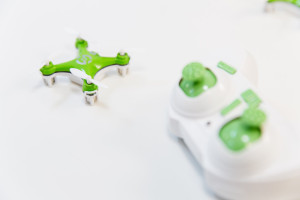 The experts agree: This development is already underway and it will change how we work. Even today, there are software solutions that can write press releases and quarterly reports on the basis of data analysis. Using Big Data analyses, content-related relationships that make it easier to identify trends and developments can be created in the form of semantic networks. Experts call this predictive analytics.
Robots will prospectively help communicators with tasks such as research, data analysis, analyses and forecasts. Maybe they will even serve us our favorite coffee. Ideally, this will provide relief for developing new ideas and concepts that allow for even better stories and content offerings to be developed. The robot will definitely not be able to come up with good stories in the foreseeable future. He lacks the vital skill for this: emotional intelligence. As part of this new division of responsibilities, new job descriptions will certainly emerge. Potential jobs could by content refiners that add emotional flavor to computer-generated texts. The Data Waste Manager will take care of disposing of data that is "Big," but not "smart" and the Virtual Reality Architect will be kept busy with planning and designing new, digital worlds.
The future was here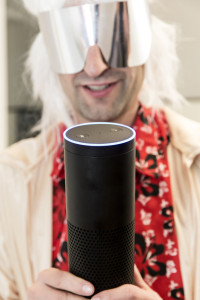 In the keynote speeches, the participants received inspiring insights into the field of Innovation Communication. They were able to convince themselves that "virtual reality" is about to celebrate its breakthrough in the B2B environment, and they were given a demonstration of a concrete application scenario in the form of Städel Museum's digital collection. In support of this, the Sample Lab was again stocked with new high-tech gadgets.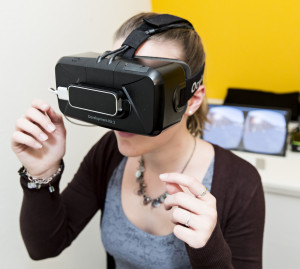 For instance, the "special guest" Doc Brown was able to request his favorite song "Alexa" from Amazon Echo and ask the voice-activated speaker about the future. The virtual reality goggles gave participants insights into new scenarios, such as the walk-in PowerPoint, the virtual engine room or digital corporate presence.
At the end of the day, the organizers and the participants agreed that the Jam offered a wealth of inspiration in the form of technological innovations, ideas and concrete solutions from which many ideas for their own futue of communication work could be drawn as it did last year.